First location of the studio was in the back of the Essex. A few years after the first restoration of the truck, the original tangerine candy apple paint was gone for a acid pink color. So it was temporarely stored in the basement garage where it acquires a few months his"control room" function just besides the instruments room... Funny story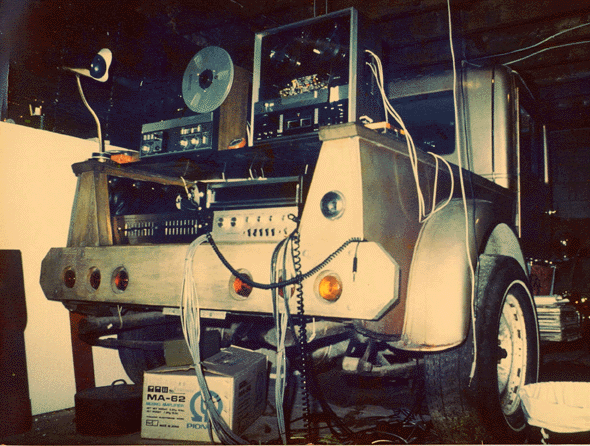 After a few years, time and money came for a new paint...Foundback his typical V8 Studebaker motor sound production on the road again, but lost sounds of synth music & studio production...
Proud of his toy
By this time Mp2 was still finishing his house (page soon), composing music and tuning pianos. Please go to next page.